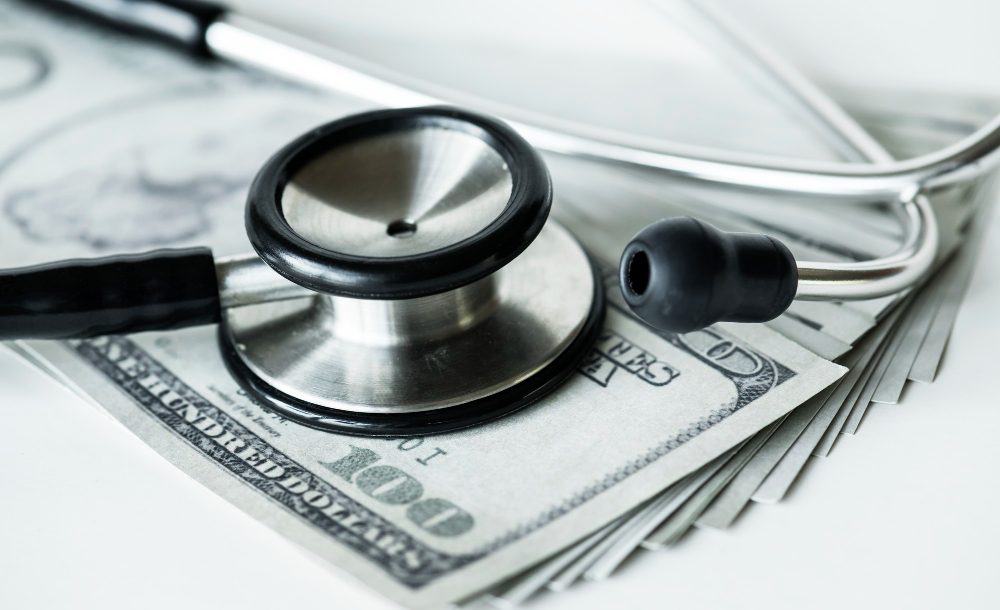 Demand for the treatment of various medical conditions, including chronic diseases such as diabetes, heart disease, and mental health disorders, is driving the growth of the digital therapeutics market. In addition, the need for efficient treatment alternatives increases along with the population suffering from chronic diseases. The significant aspect anticipated to drive the market's growth is the rising smartphone penetration in developed and developing nations. Additionally, rising demand for patient-centered care & integrated healthcare systems is expected to accelerate market growth in the coming years.
SkyQuest projects that the digital therapeutics market will grow tenfold in the coming years, reaching a market value of USD 18.1 billion by 2028. Digital therapeutics now play a more significant part in the healthcare sector due to technological advancements such as artificial intelligence (AI) and mobile technology, impacting daily lives. However, this raises issues concerning technology regulation, how healthcare professionals (HCP) react to this paradigm shift, and how the industry appreciates these technologies.
Growing Prevalence of Chronic Diseases to Drive Significant Growth for Digital Therapeutics Market
According to the World Health Organization's (WHO) official report, there will be 629 million diabetic people worldwide by 2045. In addition, chronic diseases, including diabetes, heart disease, obesity, and stroke, are on the rise around the globe and are responsible for most healthcare costs in different parts of the world. The three major continents of Asia Pacific, Europe, and North America are most affected by the increased incidence of chronic diseases. Therefore, the digital therapeutics market has a large area to work on to maintain the proper health of such patients and decrease this patient count.
However, a lack of knowledge about healthcare smartphone applications and concerns about the security or privacy of patient data are some factors that may limit market expansion to some extent. Therefore, healthcare organizations and other healthcare sector stakeholders must launch more awareness campaigns to spread the benefits of digital therapeutics.
By outlining the market's key characteristics, such as growth drivers, growth prospects, constraints, and developments for the forecast period, the comprehensive research provides a thorough insight into the current and future state of the digital therapeutics industry. In addition, the demand-supply dynamic, pricing, profit margins, production, and value chain analysis are some of the key aspects covered in the research report.
Get a sample copy of this report:
https://skyquestt.com/sample-request/digital-therapeutics-market
Software Category to Register Swift Growth due to the Feature of Easy to Monitor Health
As per SkyQuest's market insights, the software category of the product segment is predicted to garner rapid growth to touch $4,372 million by 2028. For patients who require continuous monitoring of their health and disease, digital therapeutics software is the right solution for them. It is simple and quick to install on a patient's smartphone. Other factors, such as the increasing popularity of digital treatments and the desire of more people to incorporate them into daily life, also contribute to the growth. Additionally, insurance companies increased coverage of digital therapies improves patient access.
The digital therapeutics market report provides information on the industry's present and future technical and financial specifics. With a focus on discovering new trends and market patterns, it delivers thorough study and analysis of essential dynamics of the global market. Furthermore, to give new market entrants a better understanding of the state of the worldwide industry, the research also provides all necessary market statistics.
Various Governments Steps toward Preventive Health to Push the Market Growth
The increasing burden of diseases and related risk factors is decreased via preventive healthcare. Over time, the government's role in healthcare has expanded. For instance, the United States has a hybrid healthcare system, and it is anticipated that 9% of Americans get routine preventative tests. On a country level, nearly 15 of the 50 states have preventive healthcare measures that are above average. The United States has the most significant per-capita health spending of all developed countries. On the other side, Asia Pacific regions, specifically India, have sought radical changes with the primary goal of elevating public health by meeting the expected standards and upgrading the existing standards and infrastructure on a roadmap to preventing infectious diseases.
The research report on the digital therapeutics market enables market participants to track the industry status in different regions and countries across the globe. Such insights are essential to comprehend the market's lucrative segments and spot unexplored regions.
Browse summary of the report and Complete Table of Contents (ToC):
https://skyquestt.com/report/digital-therapeutics-market
Key Developments in Digital Therapeutics Market
LifeSemantics, a South Korean company (COPD), recently introduced the Redpill Breath, a digital therapeutics (DTx) for patients needing pulmonary rehabilitation, such as those with chronic obstructive pulmonary disease. The company hopes to increase the use of Redpill Breath in several nations, comprehend current DTx technology trends internationally, and determine the level of demand for the product worldwide.
According to metaMe Health, Inc., a digital therapeutics company, a newly developed gut-directed hypnotherapy (GDH) protocol will be able to treat Functional Dyspepsia (FD), a chronic condition of the upper gastrointestinal tract for which there are currently few effective treatments.
A producer of audio-driven medical technology and remote healthcare tools called Lapsi Health, based in the Netherlands, has secured $3.7 million in an oversubscribed seed round. By enabling physicians to assess, monitor, and treat patients away from the clinic using a library of clinical stethoscope auscultator sounds, such as breathing sounds in the lungs, Lapsi Health seeks to improve remote healthcare provision.
As per Swing Therapeutics, using its digital therapeutic to give behavioral therapy for managing fibromyalgia is supported by research. This firm creates evidence-based treatments for autoimmune and chronic pain illnesses. Last week, at the American College of Rheumatology (ACR) annual meeting, Swing Therapeutics revealed early findings from a prospective single-arm clinical trial (REACT-FM).
Speak to Analyst for your custom requirements:
https://skyquestt.com/speak-with-analyst/digital-therapeutics-market
Prominent Players in the Digital Therapeutics Market
Akili Interactive Labs, Inc.
2MORROW, Inc.
Fitbit, Inc. (Twine Health, Inc.)
Click Therapeutics, Inc.
Kaia Health
Happify, Inc.
Medtronic Plc.
Livongo Health, Inc.
Pear Therapeutics, Inc.
Omada Health, Inc.
Resmed, Inc. (Propeller Health)
Proteus Digital Health, Inc.
Welldoc, Inc.
Voluntis, Inc.
Akili Interactive
Lark Health
One Drop
Source: GlobeNewsWire