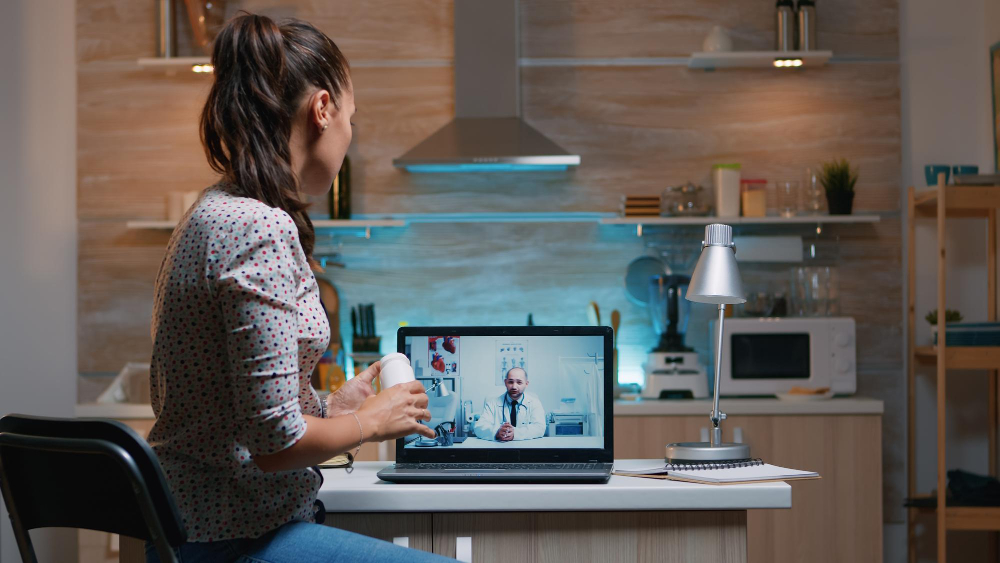 The health IT market experienced a rapid increase in telehealth EHR integrations following the onset of the COVID-19 pandemic in March 2020, according to a study published in AJMC.
Researchers collected data from Boston Children's Hospital's SMART (or Substitutable Medical Apps and Reusable Technologies) and four EHR vendors' public app galleries: Allscripts, Athenahealth, Cerner Corporation, and Epic Systems Corporation.
The number of telehealth-related apps doubled from pre-pandemic levels to 87 apps by June 2021. Compared with all apps listed in the EHR app galleries, these apps were two times more likely to contain specialized capabilities for COVID-19 response, such as secure messaging, vaccine administration, and laboratory testing.
HHS temporarily issued several measures to make it easier for patients to receive care through telehealth during the COVID-19 public health emergency. For instance, HHS gave healthcare providers and patients the flexibility to use video communication apps that did not comply with Health Insurance Portability and Accountability Act (HIPAA) regulations for telehealth purposes.
Approximately half of the telehealth apps identified in the study included video functionality. Nonvideo telehealth apps supported functionalities for scheduling and billing, digital check-in, secure messaging, and patient education.
The number of COVID-19–related apps across the app galleries increased from 0 in March 2020 to 62 as of June 2021.
COVID-19–related apps supported administrative functions and important tasks related to pandemic response efforts at higher rates than all apps listed in the five galleries. More than half of COVID-19 EHR integration supported administrative functions, such as scheduling, billing, and digital check-in.
The study authors noted that although the total number of COVID-19– and telehealth-related apps increased significantly throughout the pandemic, this uptick does not necessarily reflect new application development.
Only 58 percent of COVID-19–related apps and 51 percent of telehealth-related apps were new to the app galleries during the pandemic.
On the other hand, about two in five COVID-19–related apps and one in five telehealth-related apps were listed in an EHR app gallery before the pandemic but updated their marketing materials to include information about how the tool can support telehealth- or COVID-19–related efforts during the pandemic.
"We are unable to conclude whether these apps truly added new functionalities or whether the developers identified new COVID-19 or telehealth use cases that the app's existing capabilities could support," the researchers wrote.
"Additionally, the listing of an app in an EHR app gallery does not necessarily reflect use of that app," they added. "Future research should consider exploring novel data sources that provide insights into the actual use of these apps by patients or clinicians, such as app downloads, user ratings, or system-generated data from APIs managed by health care organizations."
Source: Ehr Intelligence