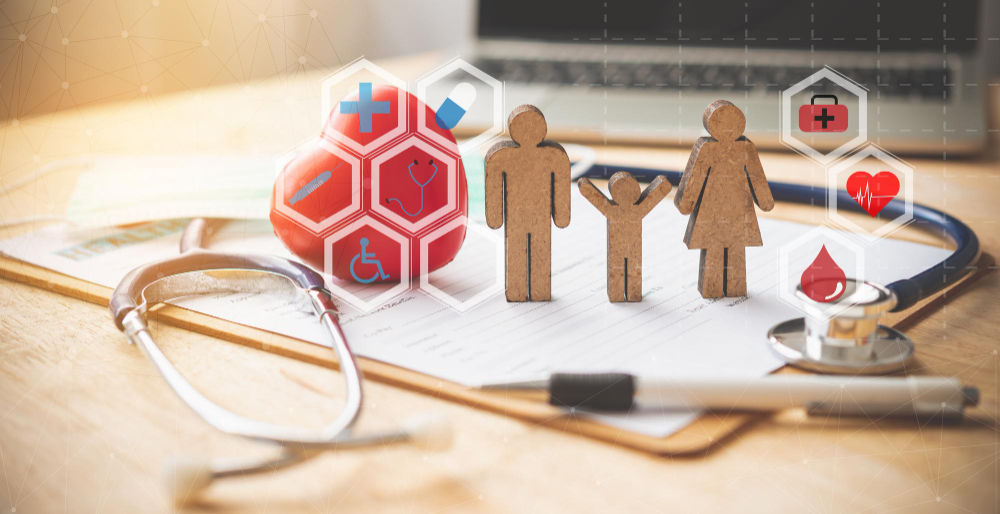 A new study out of the Boston University Center for Antiracist Research is shedding light on the racial disparities in certain social determinants of health, particularly neighborhood and built environment.
The study found that neighborhoods that are predominantly Black are more likely to have poorer built environment than neighborhoods that are predominantly White, a relic of the 20th Century's racist redlining practices.
Built environment is an element of neighborhood as a social determinant of health and refers to the man-made structures that fill a space. Green space, walkability, housing quality, and access to public transportation are all built environment indicators.
"Studies have also shown associations between the presence or absence of specific built environment elements and certain health outcomes," the researchers wrote in JAMA Network Open. "Associations between neighborhood racial and ethnic composition and health are not due to biological differences between racial and ethnic groups. Rather, these disparities are due to policies and systems that uphold structural racism, leading to differential access to resources that promote health and well-being."
Elements of a good built environment, like green space, have been proven to improve health and well-being, including better mental health, sleep, and cardiovascular health. Green space has also been tied to lower likelihood of coronary artery disease, hypertension, and diabetes, the researchers said.
And on the flip side, poor a built environment, like abandoned buildings and vacant land, are tied to poorer health and well-being.
Using 164 million Google Street View images, the researchers analyzed built environment indicators for nearly 60,000 US Census tracts. The team also pulled socioeconomic data from the 2019 American Community Survey (ACS) 5-year estimates and health outcomes data from the Centers for Disease Control and Prevent 2020 Population Level Analysis and Community Estimates (PLACES) data set.
Taken together, these data showed that neighborhoods that are predominantly Black or mostly members of other minoritized racial groups are more likely to have poorer built environment than neighborhoods that are predominantly White.
For example, minoritized neighborhoods have 6 percent more dilapidated buildings than predominantly White ones but 11 percent less green space.
Neighborhoods with mostly other minoritized racial groups other than Black also had 17 percent more non-single-family homes than White neighborhoods. Proportion of non-single-family homes is a measure of home ownership, the researchers explained.
"There are many studies showing that Black individuals and members of other racial and ethnic minority groups have less homeownership when compared with White individuals, and these disparities have been associated with poor health outcomes," they said.
There was also a link between neighborhood built environment and HOLC grade, the ratings used in redlining. Neighborhoods that were HOLC grade A, meaning the highest rating, were more likely to have positive built environment indicators like green space and lack of dilapidated buildings. These findings further underscore the role that racist policies like redlining have played in today's inequities.
These built environment indicators are linked to some health and well-being metrics, the researchers said. Neighborhoods with mostly Black people and other minority groups had higher rates of diabetes and sleep problems. Black neighborhoods also had a higher occurrence of asthma.
All of the built environment indicators mediated these neighborhood-level racial health disparities, the researchers added, but the prevalence of non-single-family homes was the strongest mediator. In neighborhoods that were mostly racial minority except for Black, non-single-family homes mediated sleeping problems by 12.8 percent and asthma by 24.2 percent.
Said otherwise, the differences in built environment by neighborhood racial composition helped explain at least some of the racial health disparities observed in the study.
These findings emphasize the way in which neighborhood and built environment fuel racial health disparities.
"While the magnitude of the differences among the other 3 neighborhood classifications and White neighborhoods varied, especially after controlling for socioeconomic conditions, it is important to note that the intersection of structural racism and social, economic, and demographic factors increases disadvantage for some groups," the researchers said.
"In contrast, structural racism benefits White individuals and neighborhoods with higher proportions of White residents by providing access to built environment resources that promote health based on race."
The team asserted that policymaking, especially at the state level, must focus on the distribution of resources that allow for a better built environment. Such policies should consider race and ethnicity in order to truly zero in on racial health disparities, they advised.
Source: PatientEngagementHit