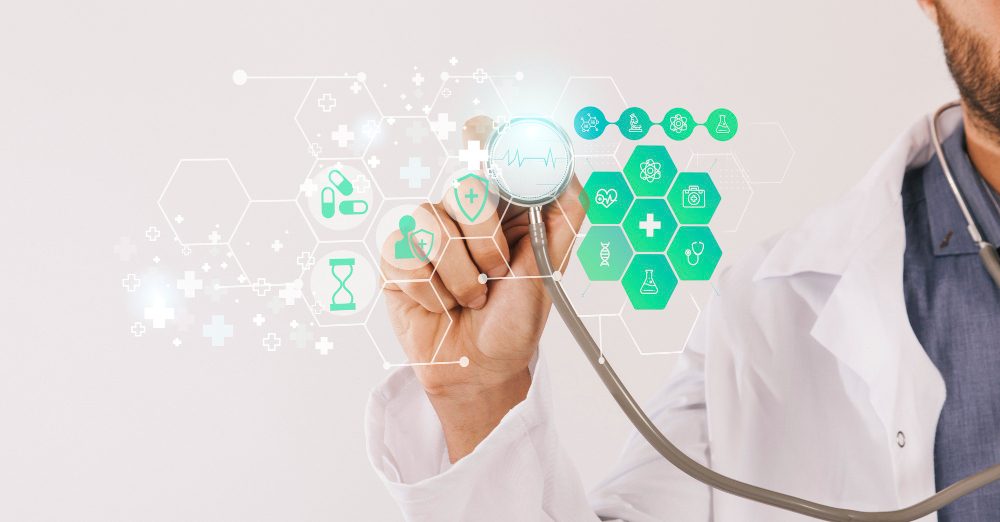 Federal healthcare datasets exclude prison hospital data, limiting carceral health research, according to a study published in Health Affairs.
The Agency for Healthcare Research and Quality's (AHRQ) Healthcare Cost and Utilization Project (HCUP) is a collection of databases that provides longitudinal data on hospitalization events among about 4,500 participating hospitals.
The voluntary arrangement provides the federal government with insight into care provision, while partner organizations, often hospital trade groups or state health agencies, receive analyses that can improve care quality. However, these data sets exclude reports from hospitals managed by Departments of Correction (DOCs), according to online training for HCUP data use.
Researchers noted that states might collect and share prison hospital data, but current criteria for HCUP may exclude this information (as in the case of long-term care, psychiatric, and chemical dependency treatment facilities).
The study authors identified 28 states that maintain healthcare facilities dedicated exclusively to thein-patient care of incarcerated patients. Then, they contacted the established HCUP partner organization within these states to ask if information from these care facilities was collected and transmitted to the AHRQ.
The researchers found that these agencies categorically exclude data from prison hospitals in state data sets and subsequent federal reporting.
"Incarcerated individuals in Virginia, for example, may be treated at one of two secure medical units in community hospitals that are managed by the DOC," they wrote. "Yet, even these hospitals do not report healthcare data to the state. In one instance, the corresponding agency was unaware that such a hospital was operating in their state."
"Elsewhere, the reasons why data were not transmitted included that the hospital under DOC jurisdiction was not licensed as such," the authors added.
For instance, the Lois M. DeBerry Special Needs Facility, an inpatient health center in Tennessee for incarcerated patients, is not a licensed hospital.
According to representatives of state agencies, the only carceral health data readily available to researchers come from community hospitals through a variable in hospital data sets that indicates whether a person was "admitted from law enforcement."
However, this variable does not indicate whether a person was brought in by police or from a jail, a prison, or some other carceral entity, limiting research applications of the data.
"While these 28 facilities are only a small portion of the hospitals included in HCUP inpatient data, they represent all self-identified prison hospital facilities," the authors wrote. "These omissions represent a fundamental failure to uphold the agency's mission. The AHRQ aims to improve the quality, access, and equity of care in the United States."
"More than 77 million Americans have had a criminal conviction—yet, despite the precedent set by Estelle v. Gamble that individuals experiencing incarceration have a constitutional right to healthcare that meets community standards, the absence of prison hospitals from federal healthcare data sets suggests that incarcerated patients do not receive the same degree of healthcare oversight as their non-incarcerated peers," they explained.
The researchers noted that roughly 95 percent of incarcerated individuals return to their communities, many with new health conditions and worsened health overall. If HCUP contained accurate prison hospital data, DOCs and state health agencies could employ interventions to mitigate health decline in this population.
"It is vital to the promotion of health for all that states include prison hospitals in their health-related data sets," they wrote. "As HCUP is a voluntary partnership, there are few legislative levers to pull to affect this change. Yet, the strength of HCUP, and other AHRQ programs, is the insight and analytics they provide to state partners that participate."
Healthcare spending in the federal Bureau of Prisons accounted for more than $1.34 billion in 2016, a 36 percent increase over seven years. The study authors suggested that these expenses likely arise from treating preventable medical conditions that DOCs could manage better with insight from HCUP.
"Educating carceral administrators on the benefits of collaboration with HCUP partner organizations in their state may increase cooperation and, in turn, data transparency," the researchers said. "This education could be facilitated via partnership with the American Correctional Association, through advocacy within state budgetary authorities, or some combination thereof. These groups are likely already in partnership with DOCs, and, thus, more likely to encourage change."
Source: Ehr Intelligence