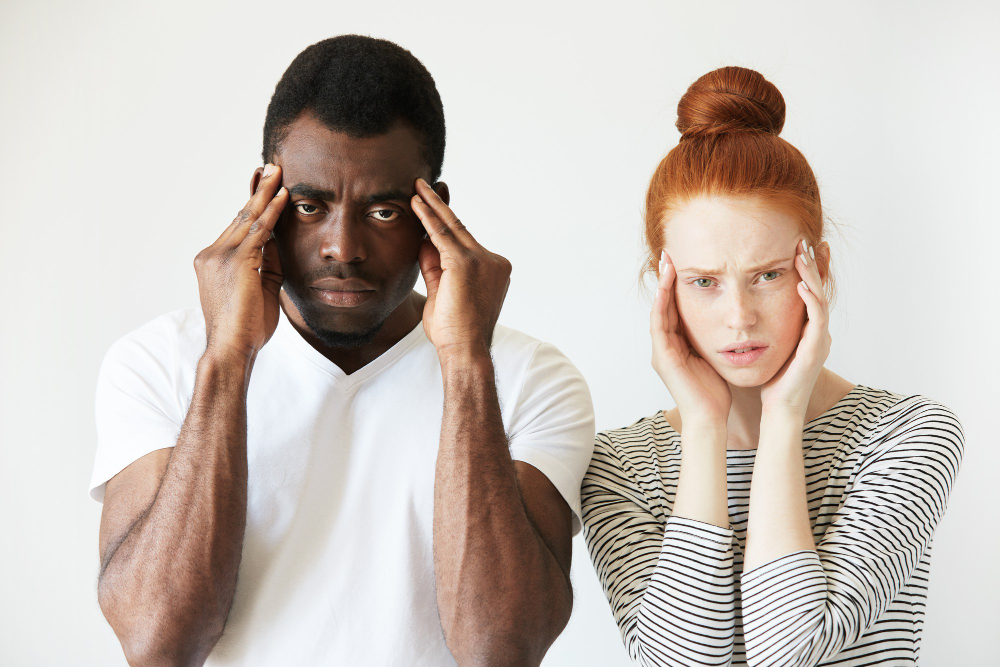 February 01, 2023 – Black kids are more likely than White kids to have different brain structure that might lead to a higher predisposition to certain mental health conditions like post-traumatic stress disorder (PTSD), a finding that researchers from McLean Hospital said is likely the result of weathering and adverse childhood experiences (ACEs).
Particularly, the disproportionate amount of childhood adversity Black kids face—mostly racism and socioeconomic burden—was linked to changes in the parts of the brain associated with PTSD. ACEs like racism can work as a "toxic stressor" to the brain, the researchers said.
These findings contribute to the "weathering" hypothesis, which states that chronic exposure to social and economic stressors such as racism can have a cumulative impact on physical health outcomes. In this case, the researchers found that childhood adversity faced more often by Black kids has a cumulative impact on the brain.
"Our research provides substantial evidence of the effects structural racism can have on a child's developing brain, and these small differences may be meaningful for their mental health and well-being through adulthood," Nathaniel G. Harnett, director of the Neurobiology of Affective Traumatic Experiences Laboratory at McLean Hospital, which is part of Mass General Brigham, stated publicly.
The study, published in the American Journal of Psychiatry, looked at 7,500 White children and just under 2,000 Black children ages nine and 10 who participated in the Adolescent Brain Cognitive Development Study. Alongside their parents, children completed self-reported questionnaires about their experiences with diversity.
Those questionnaires showed that Black children were more likely to experience several types of adversity—traumatic events, family conflict, and material hardship—than White children. Black kids were also more likely to have parents or caregivers with lower educational attainment, lower income, and more unemployment than White kids.
After looking at MRIs of the child participants, plus US Census data, the researchers analyzed the link between racial disparities in adversity and racial differences in brain structure.
The researchers said low volumes of amygdala, hippocampus, and pre-frontal cortex (PFC) gray matter were linked to childhood adversity. It was, therefore, somewhat unsurprising that Black kids were also more likely to have lower volumes of amygdala, hippocampus, and PFC gray matter, considering they were more likely to experience that childhood adversity.
These areas of the brain are important for childhood development and emotional and mental health well-being, the researchers said. The amygdala helps learn a fear response, while the hippocampus is important for memory formation, and the prefrontal cortex is in charge of regulating the emotional and threat response to fear. These parts of the brain are linked to certain illnesses like PTSD.
Overall, elements of childhood adversity were linked to gray matter volumes in eight of the 14 parts of the brain studied, with income being the strongest determinant influencing gray matter volume, the researchers said.
But perhaps the most salient finding is that it is social factors driving these differences, not biological determinants.
"The overall differences in the brain were small and partially accounted for by the differences seen in socioeconomic status, which is important," said Harnett, who is also an assistant professor of psychiatry at Harvard Medical School. "The disparities in lived adversity is what drove these differences."
These findings give further credence to the weathering hypothesis, underscoring the role that adversity can play on brain development, and the potential occurrence of certain mental illnesses like PTSD (although, to clarify, the researchers did not study the occurrence of PTSD or related illnesses).
Still, Harnett said that these findings underscore the role that racism plays in health and driving health disparities.
"The dataset in our study included children younger than 10 years old—children who have no choice in where they are born, who their parents, are and how much adversity they are exposed to," Harnett stated. "These findings offer another chilling reminder of the public health impact of structural racism, and how crucial it is to address these disparities in a meaningful way."
The study also underscores how adverse childhood experiences (ACEs) can impact health. Although the study did not track mental health into adulthood, it did indicate that Black kids could be on the path for certain mental illnesses like PTSD.
This comes as more data sheds light on ACEs. Studying ACEs can be a long haul because researchers must wait until children reach adulthood to truly assess the impact their childhood trauma had on their wellness.
But more information has been pouring in recently to giving some initial sense of how influential ACEs are on adult outcomes. In August 2022, researchers wrote that poverty was linked with a 41 percent increased risk for premature death (which reflects Harnett's findings about income and gray matter volume).
Healthcare providers can stem these impacts by screening for ACEs and referring kids to interventions. Screening for ACEs increases the odds a child will get a referral to a behavioral health specialist from 4 percent to 32 percent, data has shown.
Source: Patient Engagement Hit