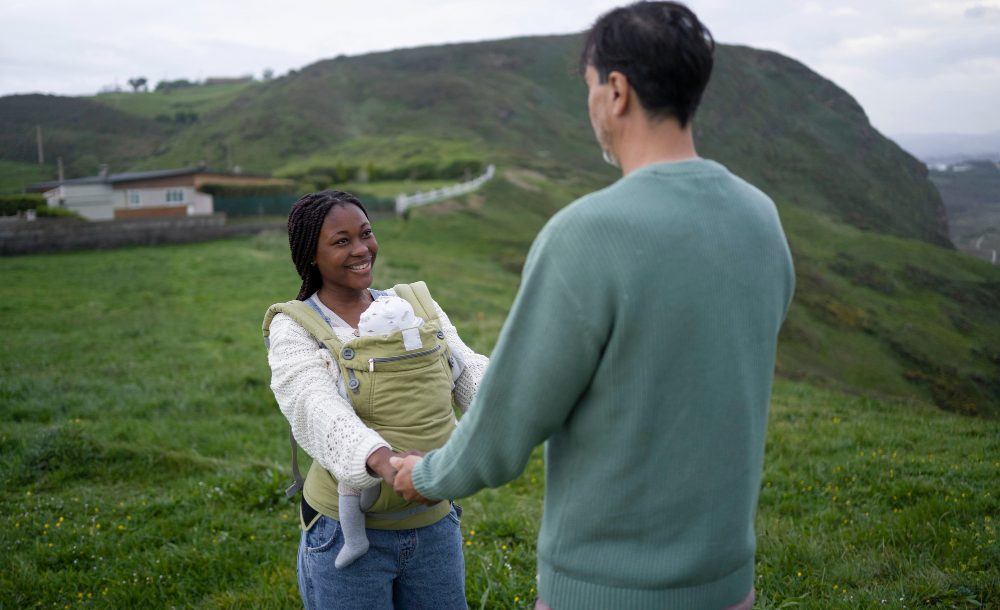 – In rural America, pregnant people experience substantial health inequities, putting them at risk for maternal morbidity and mortality. New data from Michigan Medicine suggests these rural–urban maternal health disparities may stem from a lack of health payer coverage.
Rural-urban geographic health disparities have been well documented. Previous data has shown that rural patients face longer travel times, treatment delays, less access to obstetric services, and a higher likelihood of poor health outcomes.
This latest study, published in Obstetrics & Gynecology, looked at the difference in health insurance coverage by geographic location and the implications that it holds for rural-urban inequities in maternity care access.
The Michigan Medicine researchers examined survey data from nearly 155,000 postpartum patients across 43 states, comparing insurance coverage at preconception, birth, and postpartum between rural and urban residents.
The findings showed that rural residents who were non-Hispanic White, married, and with intended pregnancies were less likely to have adequate or continuous payer coverage across all three periods compared with their urban counterparts.
Specifically, during the preconception period, 57.4 percent of rural pregnant people, compared to 66.5 percent of urban pregnant people, were commercially insured continuously. These disparities continued with only 45 percent of rural patients commercially insured at birth and 57.7 of urban patients insured at birth.
Additionally, 13 percent of people living in rural areas were completely uninsured by three months postpartum.
"Being uninsured during the time of pregnancy has been associated with less adequate prenatal and postpartum care, which decreases opportunities to address risk factors affecting health outcomes for both the birthing person and baby," lead author Lindsay Admon, MD, MSc, an assistant professor of obstetrics and gynecology at the University of Michigan Medical School, said in a press release.
"Our study suggests that uninsurance disproportionately affects rural residents during pivotal stages of pregnancy," continued Admon, who is also an obstetrician-gynecologist at U-M Health Von Voigtlander Women's Hospital. "We hope these findings help inform policies that address rural–urban inequities in maternity care access and maternal health across the country."
Alongside the noted rural–urban disparities, the researchers observed more significant disparities based on sociodemographics. Rural residents who were also Spanish-speaking and Hispanic had the greatest rates of pre-pregnancy uninsurance. Those from Indigenous communities had uninsured rates that shortly followed Hispanic patients.
"Rural inequities persisted regardless of age, marital status, or insurance type," Admon said. "But these differences were even more significant among specific racial and ethnic groups."
The study also looked at the differences in Medicaid insurance rates and found that rural patients were more likely to have these federally funded health plans. The findings showed that within the preconception period, 27.2 percent of rural pregnant people had Medicaid plans compared to 21.4 percent of urban pregnant people.Moreover, 35.2 percent of rural patients versus 27.6 percent of urban patients had Medicaid insurance postpartum.
Even though many Medicaid programs offer coverage for essential maternal health services, access can end as early as 60 days after postpartum.
This limited access to postpartum coverage is alarming given that most rural residents were older than 35 and had a greater risk for chronic disease, increasing the chance for poor maternal health outcomes.
"It's extremely concerning to see that postpartum individuals at greater risk of medical complications in the postpartum year are more likely to be uninsured," Admon said.
"Postpartum insurance disruptions are associated with lower rates of receiving recommended care to address concerns like complications related to hypertension or depression."
There has been a federal push for extended Medicaid postpartum coverage. Specifically, CMS recommended that states provide postpartum coverage for 12 months to people enrolled in Medicaid and Children's Health Insurance Program (CHIP).
As of October 2022, more than half the nation extended its postpartum coverage to a full year after pregnancy. Nearly 418,000 people across 26 states and Washington, DC, can access postpartum care for a year after pregnancy.
Past studies have shown that an increase in maternal health coverage after Medicaid expansion can have a positive impact on new birthing people. A recent Health Affairs study found that expanded coverage during the postpartum period in these states may lead to reductions in postpartum hospitalizations during the first six months after delivery.
Source: Patient Engagement Hit