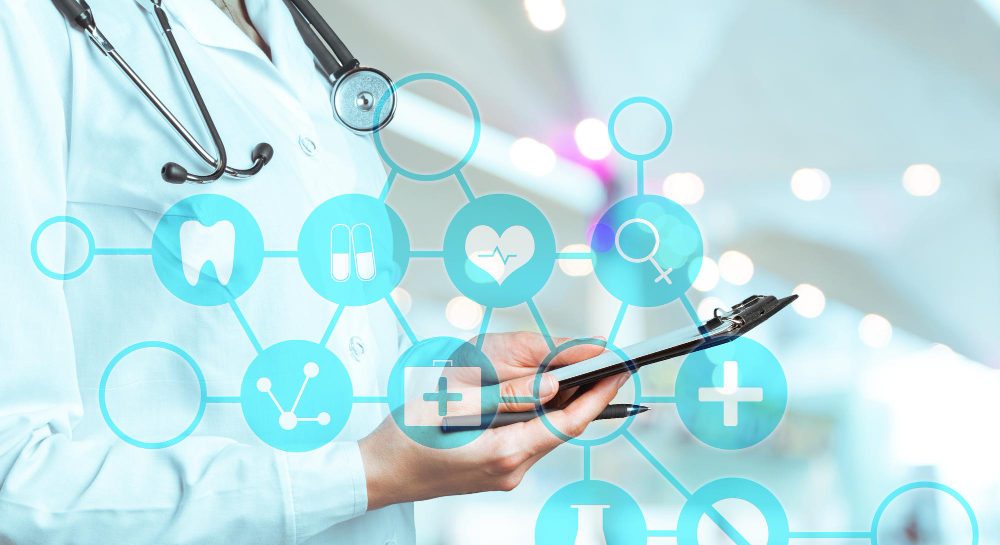 The Sequoia Project is getting into the patient data access game, with the organization announcing the Consumer Voices Workgroup to get insights for patients, caregivers, and care partners about how they can view their own medical records and health data.
This comes as the industry looks toward data liquidity and interoperability. Those concepts don't just reference provider-to-provider data sharing; patients have a right to access their own health data, and this initiative from The Sequoia Project aims to learn more about how to facilitate that access.
That's because patient data access is essential to patient engagement and, therefore, better patient outcomes, according to The Sequoia Project's CEO, Mariann Yeager.
"Collectively, the groundwork for health IT interoperability mandated by federal policy and laid by industry innovators can be leveraged by consumers," Yeager said in a press release. "To realize the promise of consumers actively accessing and using their own information, we must understand their perspectives and the human experience, and the struggles they face in trying to access information they need to care for themselves and loved ones."
But right now, patient data access is lackluster at best. A January 2023 survey from Propeller Insights and Carta Health found that patient data access is insufficient for 60 percent of healthcare consumers.
The Consumer Voices Workgroup—led by co-chairs Dr. Grace Cordovano, BCPA, founder of Enlightening Results, and Shannah Koss, executive vice president of Community Development for Livpact Inc—will outline their current patient data access experiences. Right now, the Work Group will focus on the tools patients need to be able to access, use, and share their health data.
The Sequoia Project confirmed that it sought to create a diverse Consumer Voices Workgroup. The organization said it appointed patients and caregivers who display a high level of engagement, with around half of them having more than 11 healthcare visits each year. Most of the members (87 percent) are caregivers for patients ages 1 to mover 81.
Moreover, the Workgroup will account for differences in digital health literacy and engagement. Most of the patients represented in the Workgroup, either by their own participation or the participation of a caregiver, don't use a computer or smart device themselves.
Building a consumer body, and a diverse one at that, was critical for getting down to the insights that co-chair Koss said will help move the needle on patient data access.
"It is important to have consumer representatives communicate their experiences, needs, and insights to inform what industry can do to make it easier for everyone to access, use, and share their own health data," said Koss.
"Our workgroup members and the people they care for have truly heartbreaking experiences—ones that could have been avoided if they had better electronic access to their records and if health information exchange was more broadly and consistently used for patients."
After all, obtaining patient medical records—or hitting roadblocks in doing so—can seriously influence the patient experience, Cordovano added.
"Requesting medical records brings everyone dealing with a catastrophic diagnosis to their knees, and it shouldn't be this complicated," Cordovano explained. "The administrative burden placed on patients and their care partners and caregivers to access, use, and share their health records must be addressed."
The Consumer Voices Workgroup will be complemented by the Consumer Engagement Strategy Workgroup, which The Sequoia Project said is upcoming later this year and will include existing members from The Sequoia Project. That Consumer Engagement Strategy Workgroup will focus on short- and long-term industry strategies for improving patient engagement, data access, and education.
"What makes The Sequoia Project and its Interoperability Matters cooperative so effective is the focus on real-world experiences and pragmatic solutions," Yeager stated. "Consumer Voices Workgroup members come from all walks of life to share their time and intimate experiences with us because they know their stories will be heard and action will be taken."
This announcement comes as the industry faces federal calls for more health data interoperability and patient data access. As part of the ONC's information blocking rule, healthcare providers are prohibited from limiting patient data access. Particularly, healthcare providers must offer patient access to clinical notes.
This effort from The Sequoia Project builds on that notion by convening stakeholders—notably patients and their caregivers—to learn how to better provide patient data access.
Source: PatientEngagement Hit