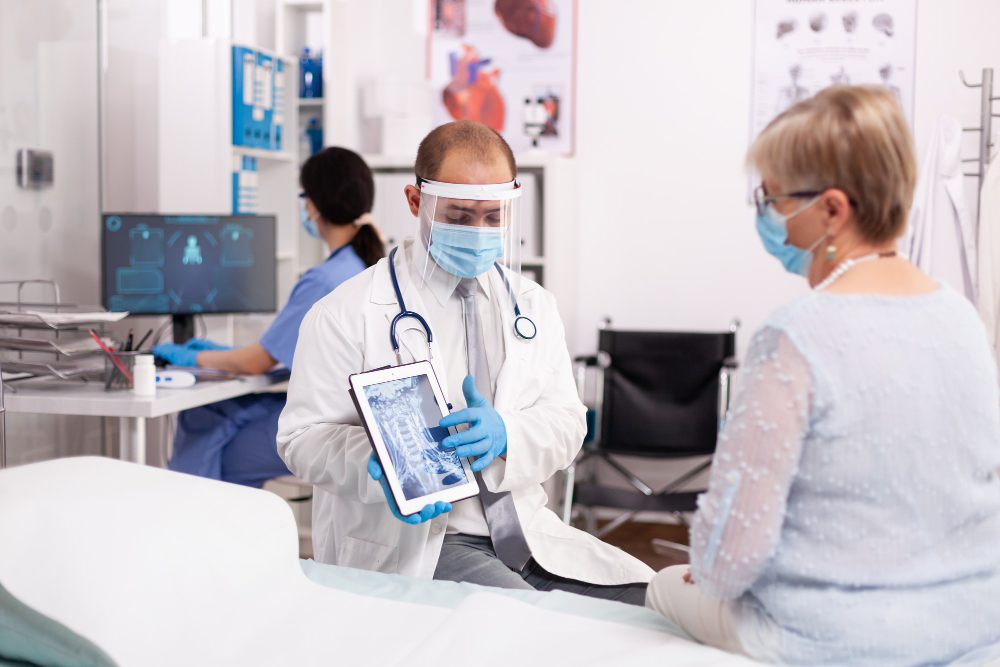 Patient data access and open notes are nearly universally appreciated by patients, with a new survey from Brigham and Women's Hospital, which was obtained via email, showing that concerns about patient health literacy or harm to the patient-provider relationship don't unfold under an open notes philosophy.
The survey, issued at two dermatology clinics affiliated with Brigham and Women's, showed that around 84 percent of patients use the patient portal to look at clinician notes and that only about one in ten had problems understanding medical terminology or medical abbreviations.
Just under 2 percent of respondents demonstrated deteriorating trust in their dermatologist after viewing open clinician notes, demonstrating that open clinician notes are not the threat to the patient-provider relationship some previously worried they may be.
These findings come nearly two years after the 21st Century Cures Act mandated that patients gain access to their clinician notes. As part of the ONC's information blocking final rule, patients are entitled to view all of their medical records and clinician notes in a digital format.
But although many providers acknowledged the power that patient data access has for improving patient engagement, some harbored fears that open clinician notes would be confusing for patients with limited health literacy and could even damage the patient-provider relationship. If patients did not like what they saw in the notes, they may no longer trust their providers.
This survey showed that those concerns did not come to fruition; patients like having access to their medical information, are seldom confused by terminology, and are more apt to ask their providers more detailed questions after seeing their clinical notes.
The researchers surveyed 359 patients visiting one of two dermatology clinics affiliated with the Massachusetts-based Brigham and Women's hospital and asked them about their experiences viewing their clinical notes.
Nearly all patients (95.5 percent) said they had used the patient portal, with most (88 percent) using the patient portal to look at their lab results. Another 84.1 percent said they used the patient portal to look at their clinician notes, the data that the 21st Century Cures Act deals with.
Overall, that clinical note access amounted to a positive experience for patients, with 90.4 percent saying they felt positively about reading their clinician notes. No respondents expressed negative sentiments about clinical note access, and only around one in 10 were uncertain about terminology or abbreviations used by their providers. A handful of patients said they asked their providers questions after viewing their clinician notes.
Moreover, patients displayed higher levels of engagement after viewing their clinical notes. Seven in 10 said having access to their clinical notes helped them understand their medical conditions more thoroughly, and 64.3 percent said clinical note access made them feel more involved in their care.
Around 42 percent of respondents said clinical note access helped them discuss their dermatologic concerns with other healthcare providers, and 29.6 percent said it helped them care for their skin on their own.
In terms of the patient-provider relationship, the researchers found that open clinical notes did very little damage. Only five patients (1.8 percent) said they trusted their providers less after viewing their clinical notes, indicating that patients are not put off by the language providers use in their clinical notes.
These findings can further help healthcare providers working to write a quality clinical note that will promote both better patient engagement and better patient experience. Qualitative open-ended questions showed that patients like viewing their clinical notes and that they prefer more detail in the notes.
Separate studies have also indicated that providers should prioritize using simpler language fit for those with lower health literacy. A December 2022 study showed that many patients are confused by medical jargon and have a deeper understanding of their health when providers use simpler language.
Of course, most providers do not use complex medical terminology intending to confuse their patients; the 2022 study indicated that most providers do not know the language they use could be confusing to patients. Providers should work to use the simplest language possible while more research may look into the phrasing that is most amenable to patients.
Source: PatientEngagementhit